BRUDIN A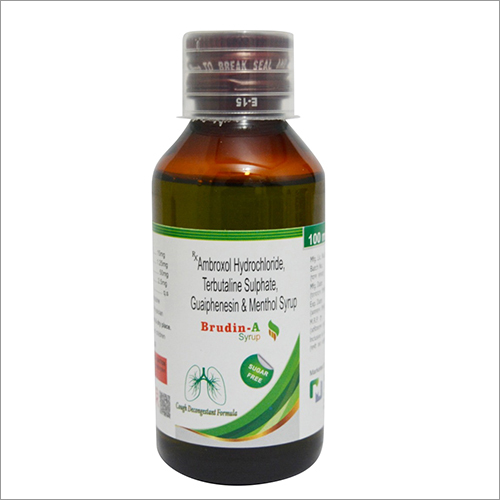 BRUDIN A
Price And Quantity
Product Specifications
Suitable For All

Store at room temperature away from moisture and heat.
Product Description
Brudin-A Sugar Free Syrup is a combination medicine used to treat cough. It thins the mucus in the nose and windpipe, making it easier to cough out. This medicine also relieves throat irritation and provides cooling sensation.
Brudin-A Sugar Free Syrup is taken with or without food in a dose and duration as advised by the doctor. The dose you are given will depend on your condition and how you respond to the medicine. You should keep taking this medicine for as long as your doctor recommends. If you stop treatment too early your symptoms may come back and your condition may worsen. Let your doctor know about all other medications you are taking as some may affect, or be affected by this medicine.
The most common side effects are nausea, diarrhea, vomiting, stomach discomfort, headache, rash, tremor, and increased heart rate. Most of these are temporary and usually resolve with time. Contact your doctor straight away if you are at all concerned about any of these side effects. This medicine can also cause sleepiness, so do not drive or do anything that requires mental focus until you know how this medicine affects you. Avoid drinking alcohol while taking this medicine as it can make sleepiness worse.
Never support self-medication or recommend your medicine to another person. It is beneficial to have plenty of fluids while taking this medication. Before taking this medicine, you should tell your doctor if you are pregnant, planning pregnancy or breastfeeding.
Specification
| | |
| --- | --- |
| Usage/Application | Clinic |
| Packaging Type | Bottle |
| Packaging Size | 100 ml |
| Dosage Form | Syrup |
| Country of Origin | Made in India |
| Manufacture Name | Moderik Healthcare |
| Composition | Dextromethorphan Hbr. Phenylephrine Hcl.& Chlorpheniramine Maleate Syrup |